62CC 2-strokes 4 in 1 gasoline grass trimmer lawn mower weed eater brush cutter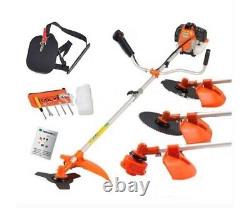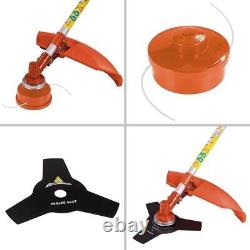 ONE 52CC ENGINE BRUSH CUTTER. 3Max power: 1.8KW/ 6500rpm 4Revolving diameter: 255mm (3T), 420mm(nylon cutter) 5Fuel tank Capacity: 850ml 6Engine packing: 360x250x300mm Engine G. W: 5.3/5.0KGS 7Shaft packing: 1650x110x110mm Shaft G.
W: 3.3/3.0KGS 8Loading amount: 650PCS/20'GP. This brush cutter is suitable for use in highland, mountainous region, unsmooth terrain. It's Ok to choose 2T, 3T, 4T, 40T, 80T blade or nylon cutter as customer required. Grass blade attachment: Grass blade attachment used for mowing heavy grass and weeds. Nylon line trimmer attachment designed for mowing and trimming around obstacles.