Mitox 43U Select Petrol Brush Cutter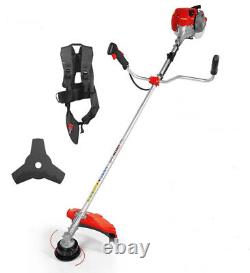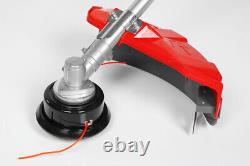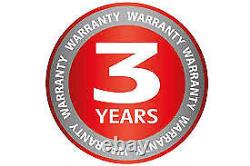 Mitox 43U Select Petrol Brush Cutter The 43U is a premium quality brushcutter with bike handles, nylon cutting head and 3-tooth metal blade. The 43U a powerful brushcutter in the Select range, yet still retains optimal ergonomics and ease of use, with starting instructions, Auto-Choke system, and premium anti-vibration systems, the 43U is ideal for more demanding tasks. Mitox 43L Select Petrol Brush Cutter. Quality Easy Starting Engine A powerful easy to start 42.7cc full crank engine featuring the effortless SmartPull recoil system. Auto Bump Feed Grass Trimmer Head The auto bump nylon line trimmer head included with the Mitox 43UL releases more line as required with a simple bump on the ground so you can continue grass trimming without the need to switch off the machine.
Ergonomic Soft Grip Controls The soft grip throttle controls with vibration reducing padded inserts ensure increased user comfort. The'U' shaped handles make work easier when clearing large areas of overgrowth. HD 3-Tooth Metal Brushcutter Blade A heavier duty metal-tri blade is included with the Mitox 26L petrol brush cutter. The metal blade is ideal to use when cutting through thick grass and brush. 3 Years (T&C's apply).