Petrol Grass Trimmer Brushcutter 58cc 2.5KW 3.3HP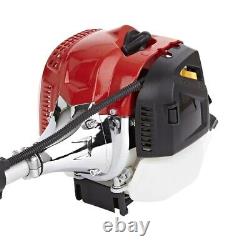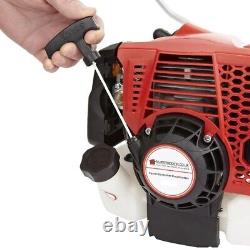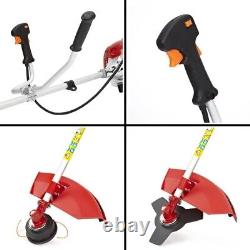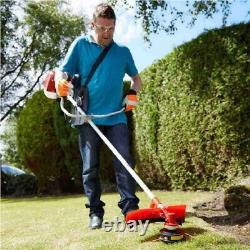 With a 58cc Two-Stroke Air-Cooled Engine and 3.3 Horsepower of Torque, this powerful grass trimmer delivers every time. Its easy to start (in all weathers) and quick to assemble too. Choose from the nylon spool cutter head for trimming and edging and the razor sharp 3-pronged metal cutter blade for stubborn roots and overgrown shrubs. This grass trimmer is suitable for both domestic and professional customers.
Easily maneouvered, with a harness and handlebar for extra support and control, the 58cc Trimmer can tackle both large jobs and small. Out of the box, you get the Trimmer Base Unit, split shaft, cutter spool, 3 pronged metal blade, protective guard, mixing bottle, 5 piece toolkit, combination spanner and instruction manual. Ensure you follow the instructions carefully when mixing the fuel to keep your grass trimmer operating smoothly and efficiently for years to come. For this model, a 25:1 ration of fuel to oil is recommended.
Engine Type: 58cc Air-Cooled, Two-Stroke, Petrol Engine. Volume of Fuel Tank: 800ml. Engine Speed (min-1): 8,500.
Fuel Mixture Petrol-oil-mix: 25:1.